Our History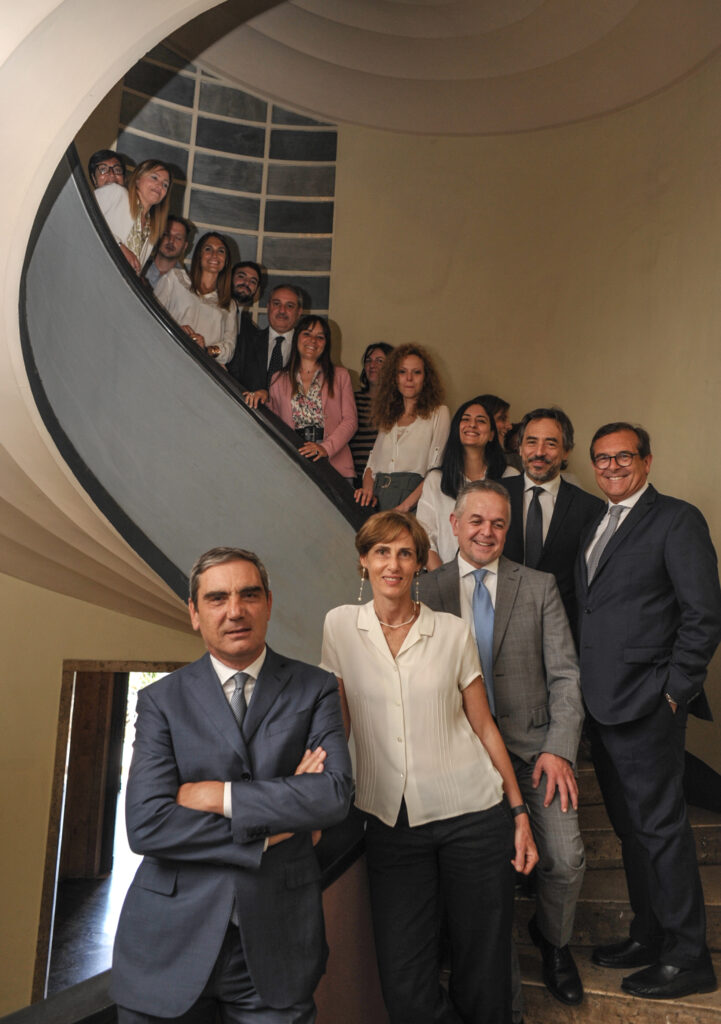 In 2001, lawyers and friends Andrea Fioretti and Massimo Mannocchi, specialists in banking law and assistance for institutional lenders, decided to join forces and create the "Studio Legale Mannocchi & Fioretti" law firm.
They had clear ideas and a driving ambition to create a leading player in the Italian legal profession. The wave of bank mergers and emergence of the large banking groups in the 1990s was forcing law firms to evolve in order to respond to the huge need for litigation management. It was immediately obvious to the two founders that combining their strengths was the best way to meet the requirements of the new market and make a successful entry in the emerging NPL area, providing assistance on legal valuations (due diligence and business planning) to help investment banks and the first private equity funds price the portfolios they wanted to put up for sale. It was a complex decision, which meant practising law in a modern and radically different way, abandoning the artisanal approach of conventional law firms and becoming juridical entrepreneurs.
So from the very beginning, MFLaw chose the path of innovation, thanks to the clear vision of its governance and its ability to anticipate future market developments. Armed with this analytical capability and a clear mission based on professionalism, efficiency and transparency, the small law firm grew to become a point of reference on consultancy and assistance for credit recovery and on banking and insolvency litigation. 
Evolution and innovation – in processes and in technology – are two constants in the history of MFLaw, which over the years has implemented the organisational model adopted by international law firms and now operates across Italy from offices in Rome, Milan and Palermo. The most recent step in this evolution is the decision to become a Società tra Avvocati per Azioni – a company of lawyers limited by shares. This important new step, which represents a natural evolution for the firm, sees the entry into MFLaw StapA of the fund BC Partners through the iQera Group, with a 33% limited quota (pursuant to law 247/2012), and the arrival of new partners at the side of the founding partners.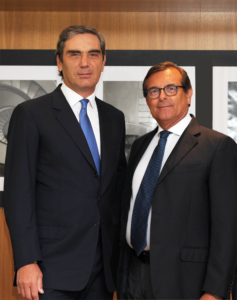 "The change has had no effect on the structure and organisation of MFLaw, which continues to expand, as the constant growth of our billings and high client retention rates demonstrate. In fact, it has enabled us to strengthen the firm's structure, because lawyers or investors who share our vision and want to invest in our future can now join us as new legal partners or shareholders."
Avv. Massimo Mannocchi – Presidente MFLaw StapA
An important decision that confirms MFLaw's continued ability to look to the future, after more than twenty years of activity.
"In a period of such significant change for law firms, amplified by technological developments that have transformed the traditional nature of the profession, law 247/2012 was an opportunity not to be missed. By becoming a Società tra Avvocati per Azioni we can continue growing from the solid foundation of our track record, with the professional skills of all our teams taking centre stage."

Avv. Andrea Fioretti – Managing Partner e Consigliere Delegato MFLaw StapA

The professionalism, outstanding level of service and proactive approach that have always been distinctive features at every level of the organisation have remained unchanged over time. Governance, management, professionals and collaborators today form a team united by shared values and a firm belief in a common mission: to offer highly specialised assistance that always provides clients with a prompt comprehensive response, in strict compliance with the execution criteria set out in the firm's UNI EN ISO 9001:2015 certified Quality Management System, the code of practice and the code of ethics.
The result is a law firm that takes its strength from the road it has travelled to date and looks with confidence to the road that lies ahead.
#avvocatura4.0
#digitalizzazione
#sostenibilità
#innovazione
#welfare
#comunicazione
#proattività